I have had my eye on these two designers for a while now, but hadn't put them on as i'm not getting married... yet! But I've decided they are too cute to keep from you any longer. These are one of the little things that you would keep forever to remind you of your special day.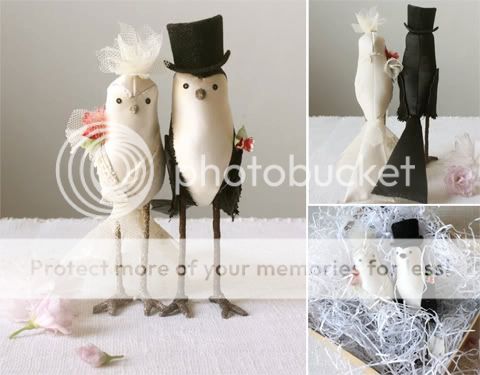 Ann Wood
's handmade sweethearts are made from vintage material with amazing detail and names that just are just as stylish as the birds, like May & Franklin here.
These are from
Together forever
on etsy, and custom made right down to the hair and flower colours to match the bride and groom. Just too cute.